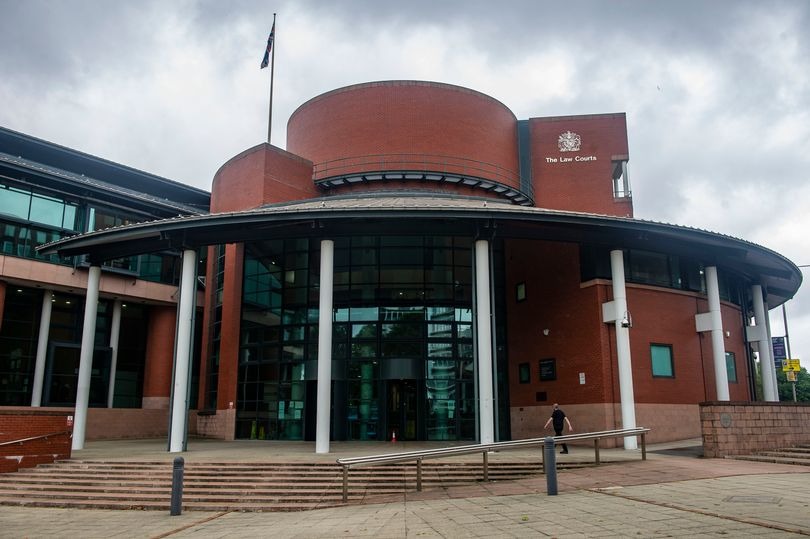 ← Back
Drug Dealer stalked woman who helped him after he suffered a stroke
A Blackpool drug dealer who suffered a stroke whilst out on bail stalked and intimidated woman who, after he was discharged from hospital, went out of her way to look after him.
Preston Crown Court heard how Westley Norton, 43, played a important key communications role in a drugs gang that had flooded the Fylde coast with dangerous drugs such as heroin and crack.
On four occasions in 2019, Norton, of Carshalton Road, Blackpool, acted as the go between, relaying messages from imprisoned gang leader to a courier who would transport the drugs from Manchester down to Blackpool.
Lancashire Police caught the 40-strong gang during operation Enigma, with the gang sending at least 127,000 drugs messages through the Ajay line, trading an estimated £636,000 of Class A drugs.
Joe Allman told the court how, despite being behind bars at HMP Lancaster farms, one of the key players Adam Garnett he continued to run the business from the prison.
In July and August of 2019, Garnett gave instructions to Norton who then relayed them on to a courier to ensure that the drugs got delivered to Blackpool from Manchester, Judge Richard Gioserano, sentencing, said: "You knew you were helping a man in prison continue his drug dealing operation. You were showing a degree of contempt for the criminal justice system."
While on bail for drug offences in January 2021 Norton met a woman from Manchester through Facebook, three weeks later they had moved into her house together, the court then heard how Norton suffered a stroke, having to spend the next four weeks in hospital before being discharged and returning to the home they shared.
After returning the woman took on the role of caring for Norton, but he became controlling of her, asking where she had been if she left the house, Norton, at one stage, was charged with criminal damage, assault by beating and a public order offence in relation to an incident between the two of them. however the latter case was later dropped, Mr Allman.
Throughout June 2021, whilst Norton was released on bail, he bombarded his partner with threatening phone calls and texts, called her from a withheld numbers, getting other people to call her and try and put her on the with him and even turning up at her house on two occasions uninvited.
Police ended up being informed of the harassment by the woman, when Norton learned of this, hearing how she was willing to take it to court he warned her: "If you do you're going to get done in. You're a grass. Watch your back."
At court Norton pleaded guilty to the supply of Class A drugs as well as Stalking and Witness intimidation. Wayne Jackson defending said that leading up to when Norton was in a state of "mental freefall" and is since in a more stable position after receiving the relevant treatment during his time in prison, adding that Norton had been abusing drugs since the age of 14.
Judge Gioserano presiding sentenced Norton to 34 months for the drug offences and a 15 month sentence, running consecutively, for the stalking and intimidation, a total of 49 months.